Hippotherapy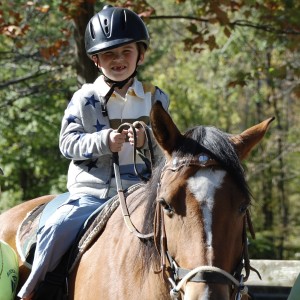 As the Past President of the American Hippotherapy Association, Meredith S. Bazaar, CCC-SLP, HPCS, is a national leader in using horses as therapy tools. Meredith, an accomplished competitive equestrian, has been conducting speech and language evaluation and treatment for seventeen years at scenic Starlight Farms, and more recently at Endeavor Therapeutic Horsemanship, with the treatment strategy of hippotherapy. She has also been a driving force in the movement to scientifically document the impact of equine assisted therapy on people with disabilities.
Hippotherapy uses equine movement to accomplish traditional speech, language, cognitive, and swallowing goals. Carefully modulated, well cadenced equine movement offers a highly effective means of addressing speech and language deficits through facilitation of the neurophysiological systems that support speech and language function. Equine movement improves postural control, sensory systems and motor planning in order to facilitate coordination and timing, modulation, respiratory control, sensory integration and attention. Sensory integration via hippotherapy simultaneously addresses the vestibular, proprioceptive, tactile, visual, kinesthetic, olfactory, and auditory systems. And it's fun.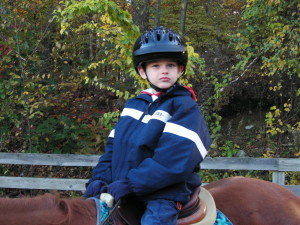 To learn more about hippotherapy, please visit the American Hippotherapy Association's website, which has a wonderful description of how, why and for whom hippotherapy works.