Speech and Language Therapy in New Jersey & New York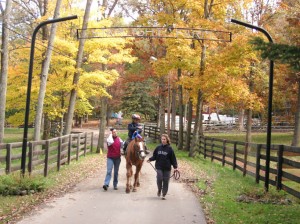 MSB Therapy, LLC conducts speech and language evaluation and individual and group treatment in Ringwood, NJ  and Bedford, NY in a naturalistic environment with appropriate sensory integration.
MSB Therapy has a beautiful, fully accessible, patient-friendly office on Skyline Drive in Ringwood,  and provides treatment at near-by Starlight Farms and at Endeavor Therapeutic Horsemanship in Bedford. Hippotherapy is our treatment strategy.
MSB Therapy's Founder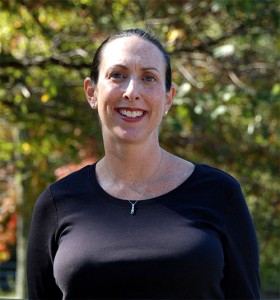 Meredith S. Bazaar, CCC-SLP, HPCS is a New Jersey and New York licensed speech-language pathologist, and a board certified hippotherapy clinical specialist. She is the Past President of the American Hippotherapy Association, Inc. She received a Bachelor of Arts in Speech and Hearing from The George Washington University and a Master of Arts in Speech-Language Pathology from Northwestern University. Prior to starting her own practice Meredith provided speech language services in the Montefiore Medical Center CCU, ICU, NICU and rehabilitation departments and managed a day program for adults with traumatic brain injuries at United Cerebral Palsy Association of New York State. Meredith regularly presents at professional conferences, conducts training seminars for parents and community groups and supervises graduate student interns. She is trained in PROMPT I and II, Kaufman Speech Praxis Treatment and Beckman Oral-Motor assessment and intervention.
Meredith S. Bazaar, CCC-SLP, HPCS clinically supervises all treatment provided by MSB Therapy, LLC.
Contact Information
Telephone
(201) 306-9818
Mailing address
55 Skyline Drive, Suite 206A
Ringwood, NJ 07456
Email
Meredith@MSBTherapy.com